Sam turned 2 today!!  I didn't plan a party this year…32 weeks pregnant excuses… so we're going to take a trip to Idlewild at the end of the month to celebrate.  Since we're not having a party this year, we're going to get him a gift or two.  Here are some of the things I think he might like.
Magna-Tiles ($52 for 32 piece set)
Sam is really into stacking blocks right now and I think he would be really into these magnetic blocks for years.
Membership to the Children's Museum ($115 for an annual family membership)
Because we'll need indoor activities this Winter so we don't go crazy!
Melissa & Doug Play Food (various prices)
Sam is really into fake eating right now and pushing around his shopping cart.
Kid Galaxy My 1st RC Firetruck ($19)
Sam is obsessed with all things Fire Truck.  We read his fire truck book every single day.
Land of Nod Teepee ($159)
Really out of our price range but would be awesome to put in his new big kid room.  I could see all of our kids playing in this for years.   Maybe we could DIY something like this.  It doesn't look all that complicated..  Found a couple good DIY teepee tutorials here and here. (This might be a good Christmas gift goal)
Toddler Backpack ($55)
Sam likes carrying around bags now and I think he'd love to have his own bag to put toys in and carry around.  Every time we leave the house, he wants to bring along every toy in sight.  I love this J.Crew bag but probably wouldn't get it unless I got a good deal.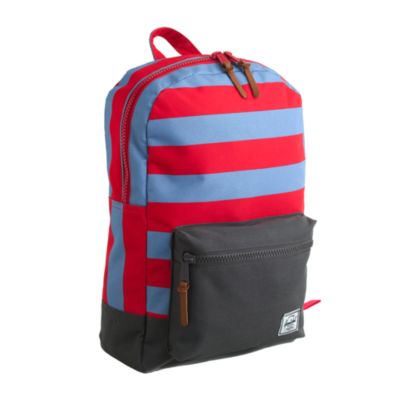 Toddler Toms ($32)
A gift for me really… I just like them.  Every once in a while I check ebay for a pair because I can't justify spending $32 on them.